If my measurements are correct, then the following diagram shows the location of all fittings required for a replacement black water tank: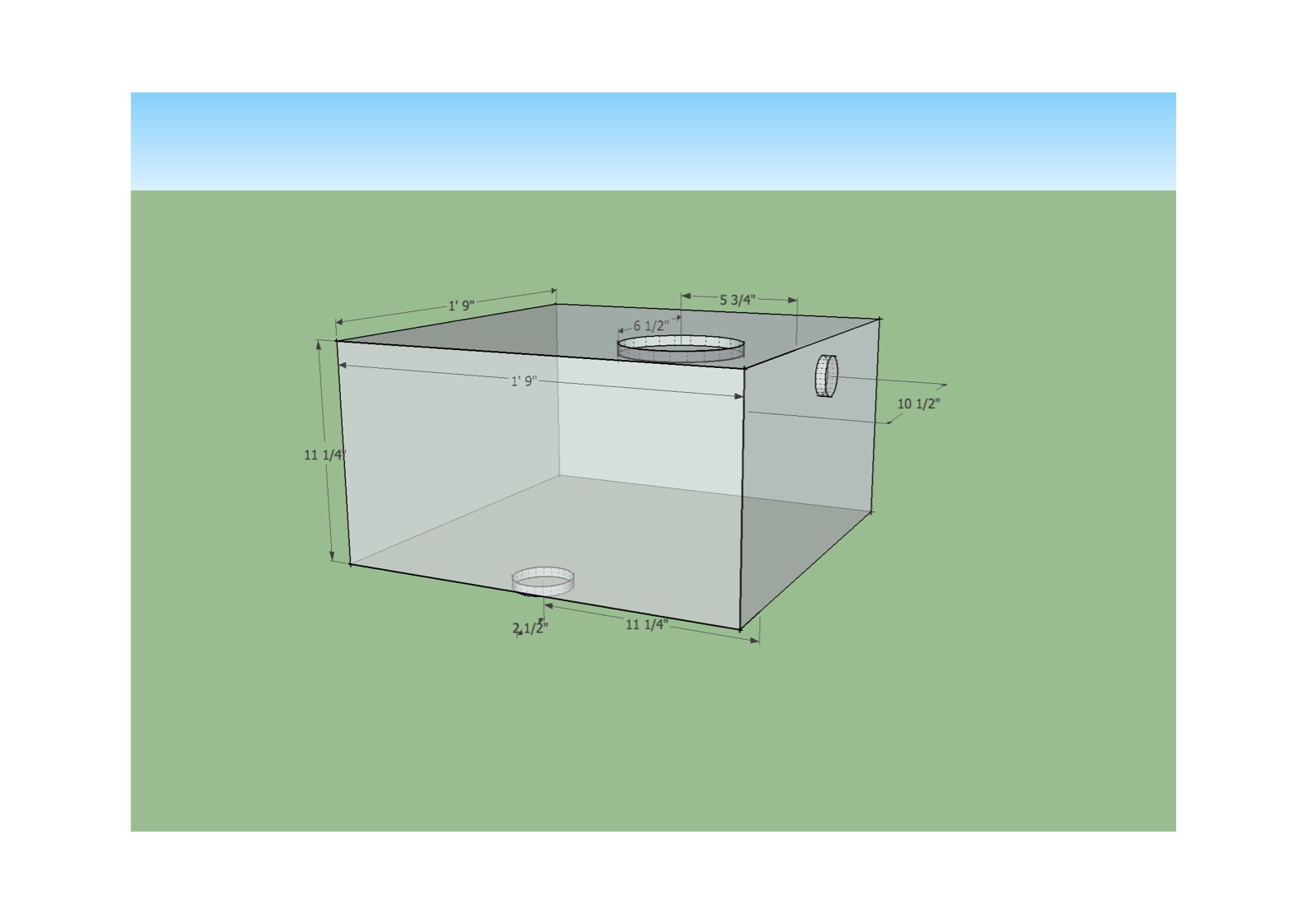 The top and bottom fittings are 3″ pipe thread; the top is a flush mount, and the bottom protrudes so that it's flush on the inside of the tank. The side fitting is 2″ pipe thread and will be placed as close to the top of the tank as possible (which is why there's no measurement for that direction on the diagram).
I've ordered the tank from Marine Sanitation in Seattle, WA (marinesan.com). The tank should arrive in 2 weeks; you may wish to wait until I've confirmed the measurements before ordering your own! I'll update this post with the results.