For our last camping trip we picked up a Coleman 10×10 shade structure, the screen walls for the same, and the sun wall. The sun wall is a 50 SPF fabric that's made to attach neatly to the Coleman structure. It so happens that it fits perfectly to our awning, too!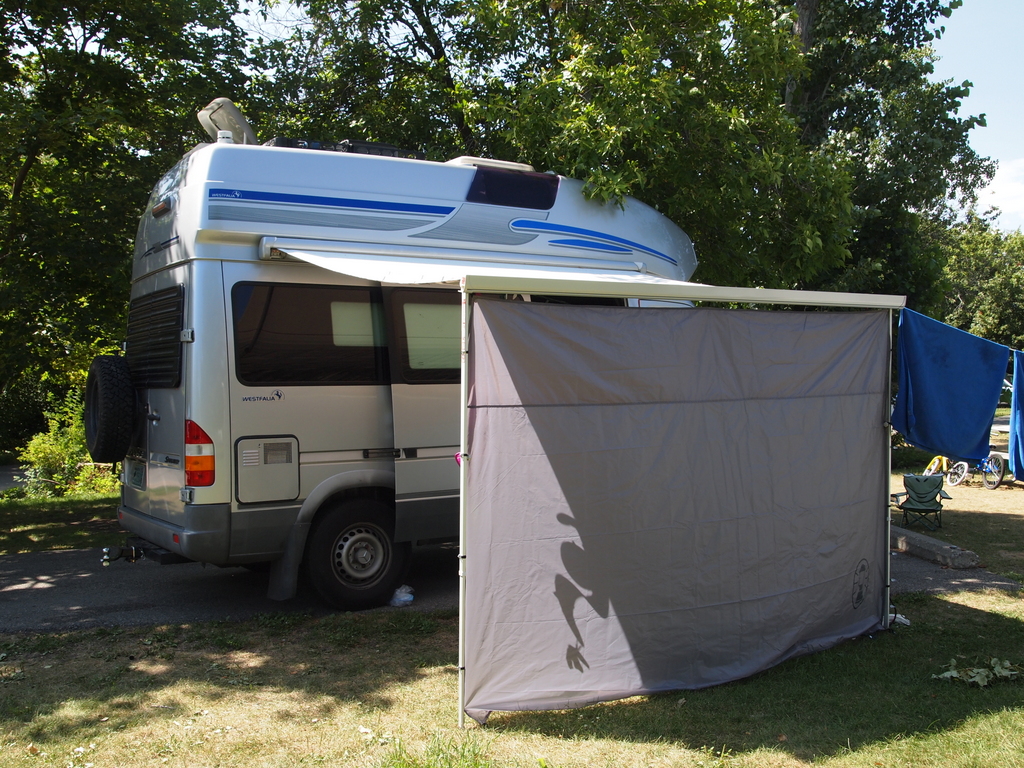 The top of the fabric has three hooks: one for each awning leg, and one that hooks over the plastic bar in the center of the case. Each side of the fabric has elastic loops with hooks, that wrap around the awning legs. On the bottom are hooks that go into the awning feet, and loops for tent stakes.
In a decent breeze, the sun wall just flapped lazily. There's enough give in the elastic loops to let the wind spill out the sides and bottom.
I only wish it was a bit more colorful!
Links:
Instant Shelter (10´ x 10´) Straight Leg
(Amazon.com)
Coleman Screen Walls for Instant Shelter
(Amazon.com)
Coleman Sun Wall for Instant Shelter (Target.com)
The first two are Amazon links, but I ended up buying everything in-store at my local Target. I think I ended up with an older model (the canopy is grey instead of green) but it works perfectly well.