Winter's a bit slow for us when it comes to vannin', so the site has pretty much been a string of for sale ads recently! To break that string, here's a couple of old pictures of the van – the only ones I had on my phone, since the rest of my photos are on a hard drive elsewhere right now.
(Don't get me wrong, I don't mind for sale ads at all, but I like to entertain current owners as well 🙂 )
The first one is at a parking lot in Banff National Park, from a trip last year: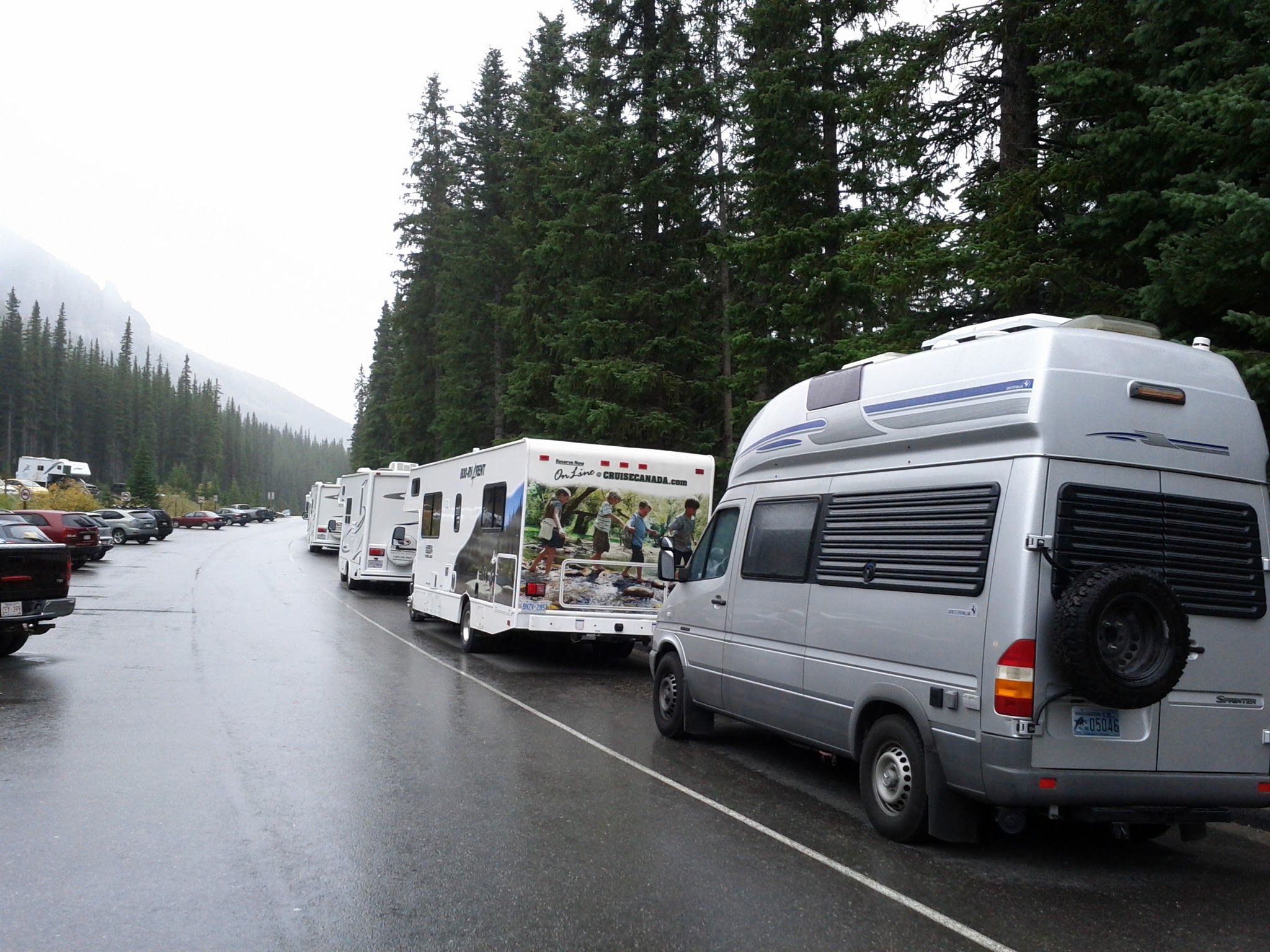 Also from last year, when we were at our most vanful, and wishing we were in California still 🙂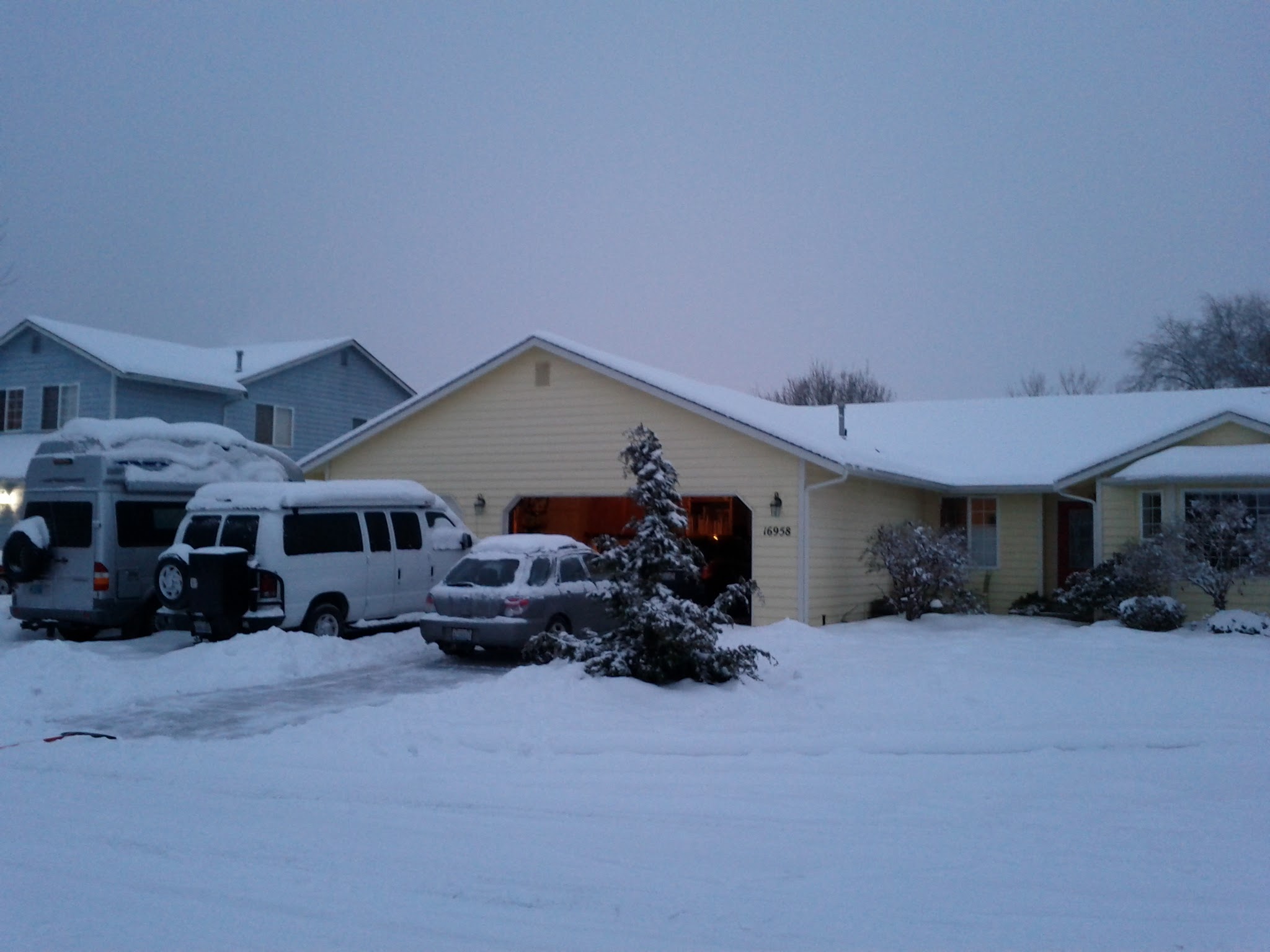 Feel free to send me your own pictures!
Mike.