Monthly Archives:
January 2013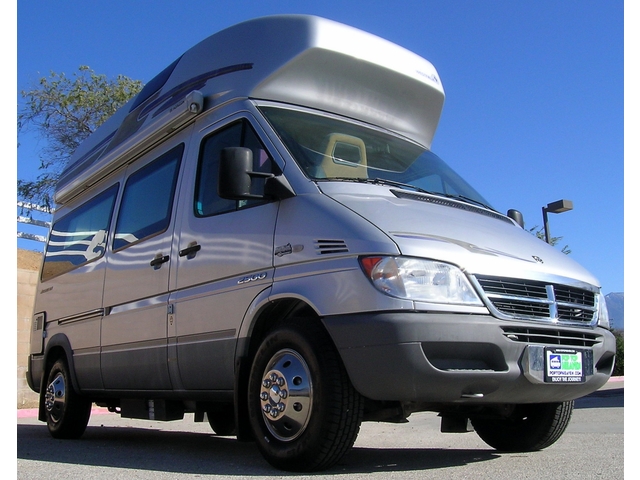 Poptop Heaven just posted a Westy on eBay:
http://cgi.ebay.com/ebaymotors/2005-Airstream-Westfalia-with-15K-Miles-/160957551857?item=160957551857&ViewItem=&ssPageName=ADME:B:SS:US:1123&forcev4exp=true#ht_10803wt_1187
Buy it now price is $62,300.
Update: Sold!
A fellow named Karl contacted me to let me know that he's selling his Westy.
He tells me that it has ~37,000 miles, brand new Michelins, and is in good shape. It's located in Denver, CO. No pictures yet, unfortunately.
He wants to sell it very quickly so is asking $48,500. If you're in the market for a Westy this could be your chance to get one below the average price. Give Karl a call at (phone number removed after sale) for more info.
Update: Winning bid was $53,100.
Updated update: Reposted on eBay, buy it now at $52,500.
A Westy has been posted on eBay, located at a dealership in Florida.
It has 22,000 miles and looks to be in good shape, cosmetically. The listing doesn't go into any details specific to this vehicle – just the regular marketing spiel and specifications.
Of the items that differ between units, this one has the alloy wheels and metal running boards. The TV is still present, and it has the metal grab bar that was included on higher-number units and / or retrofitted by the factory. (Westies were produced for one year only, but there are some slight variations from unit 1 to unit 250).
http://cgi.ebay.com/ebaymotors/2005-Airstream-Westfalia-Motorhome-Mercedes-Diesel-only-22-000-miles-RARE-/110998080318?pt=RVs_Campers&hash=item19d8004b3e#ht_4706wt_1167
There's a reserve price (which eBay doesn't reveal) and the auction ends January 13th. I'll keep an eye on it and will post the final price here.