While browsing the German Westfalia James Cook site, I came across this cool example of creative storage solutions: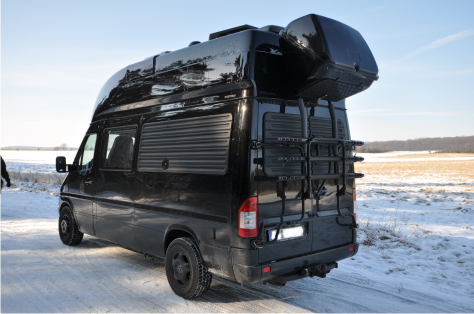 It was posted by user uwe-bs.
I haven't found any details as to how it's mounted, what the box is, etc. But it's food for thought for any creative types who are considering external storage.
Update: Uwe from Germany responded to my email; it's an Omnistor Carry-All Box 100. I believe it's mounted to the bike rack with extended posts and some angle aluminum, but Google Translate didn't capture the details very well.