I had a crazy day on Friday putting all of the pieces together for my new black water setup, in preparation for a 4-day camping trip the next day. At 5pm I was happy with it all, and filled the tank with water for its water test… unfortunately it failed miserably at a glued joint!! I didn't have time to fix it up before the trip, so it was one more camping trip without the bathroom – luckily the campground we were at had very nice facilities, so we weren't put out too much.
One part of the system that did work was the SeeLevel II tank monitor. It provides fullness levels for all of my tanks in percentages, giving a much clearer picture of where I'm at with each tank: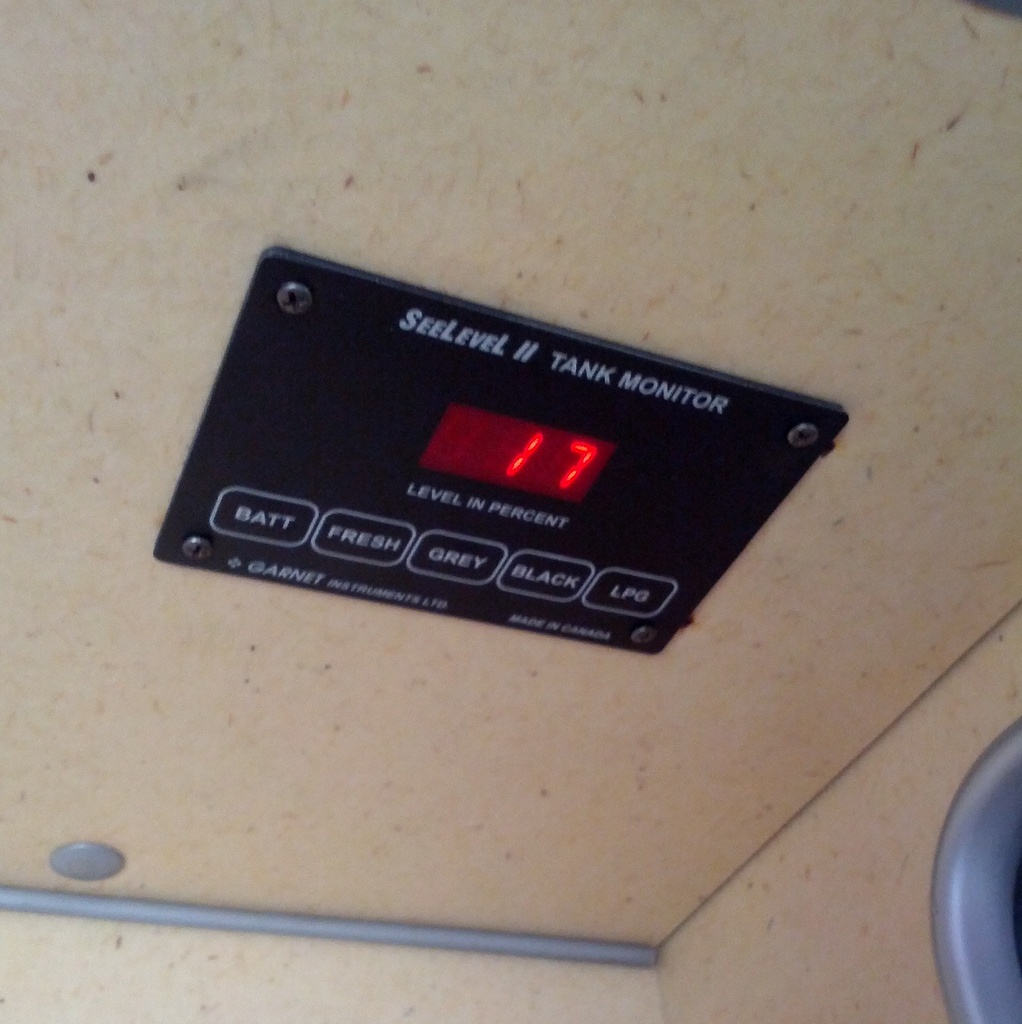 It uses electrical sensors on the outside of each tank, so there's nothing to get gummed up: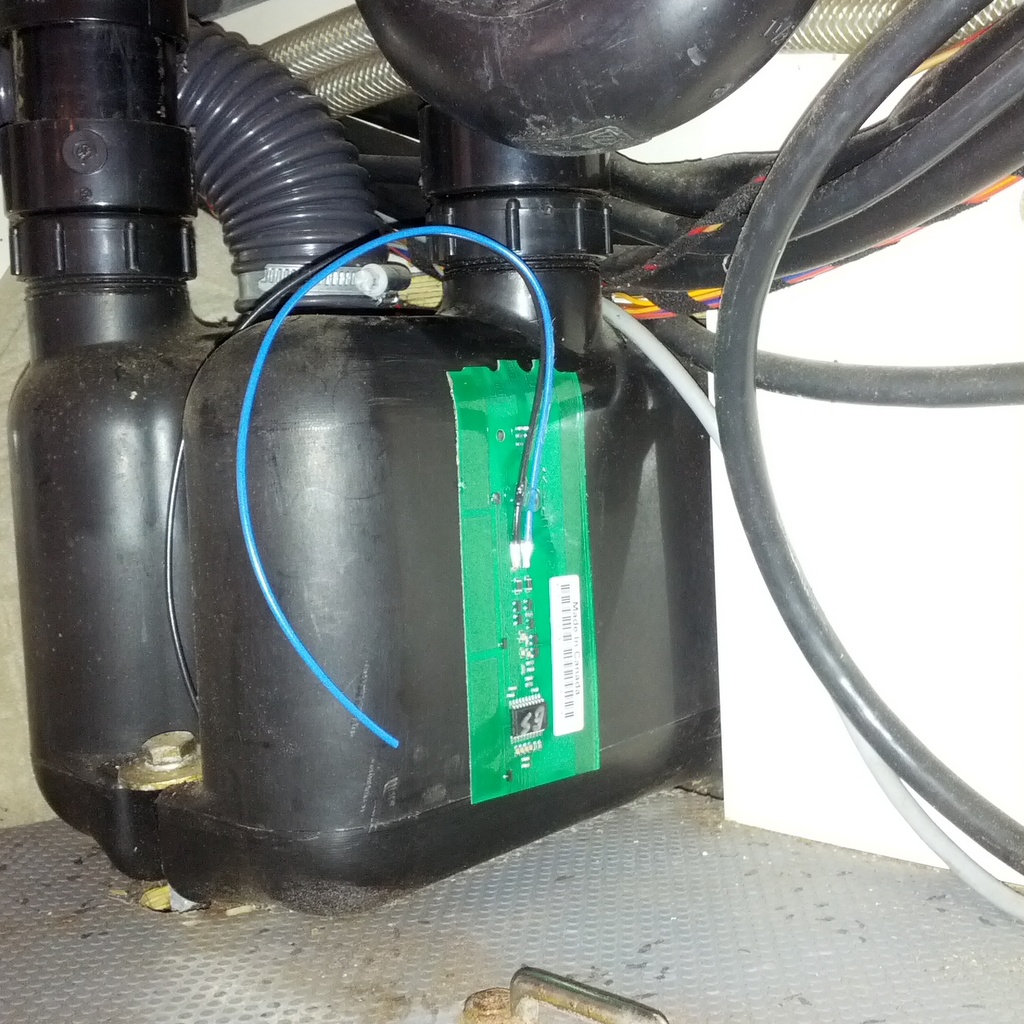 There's also a wire for a propane readout, that works with electrical senders. After spending a bunch of time online trying to find out how to fit an electrical sender to our propane tank, I went outside to see what model of gauge is installed. Lo and behold, an electrical sender is already fitted to the gauge! So it's just a matter of running a wire from the panel to the tank, and a ground from the tank to the frame.